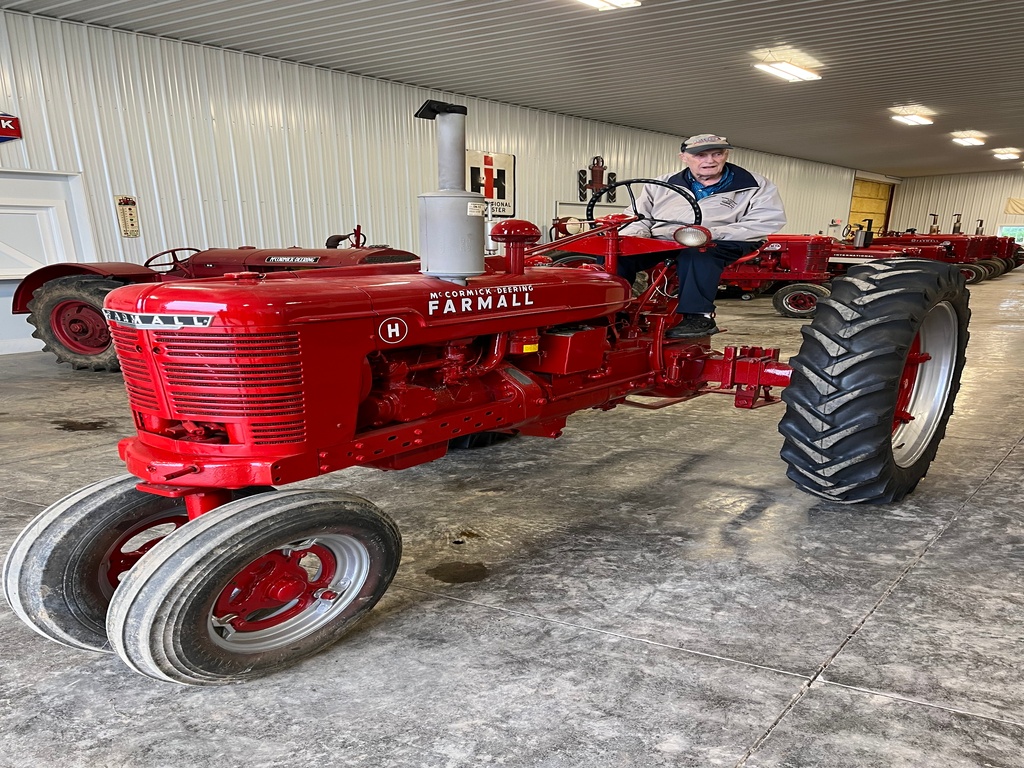 A Wish to sit on a FARMALL Tractor .............................................
Sometimes a wish isn't grand....Don had one wish......he hadn't sat on a FARMALL Tractor since he was 9 years old, when he used to help his neighbor. He hoped to get back on one of these shiny red tractors one more time. With the assistance of many volunteers, we found someone who collects FARMALL tractors in Elba, NY. Mr. Torrey opened the doors to his barn and pulled out the tractor Don wanted to sit on. His family was there to witness the wish come true and Don shared many stories he recalled. He was only nine years old when the neighbor let him drive the tractor out on the main road down to his farm! Since he couldn't reach the pedals, they had to modify it so he could stop and go! He didn't recall his parents being too concerned that he was driving a tractor on the road.
We loved seeing the toy tractor museum Mr. Torrey has. Such a walk down memory lane for all of us! Don and his wife also enjoyed a few gifts from Senior Wishes....FARMALL mugs, a miniature tractor and a book on the FARMALL dyanasty!