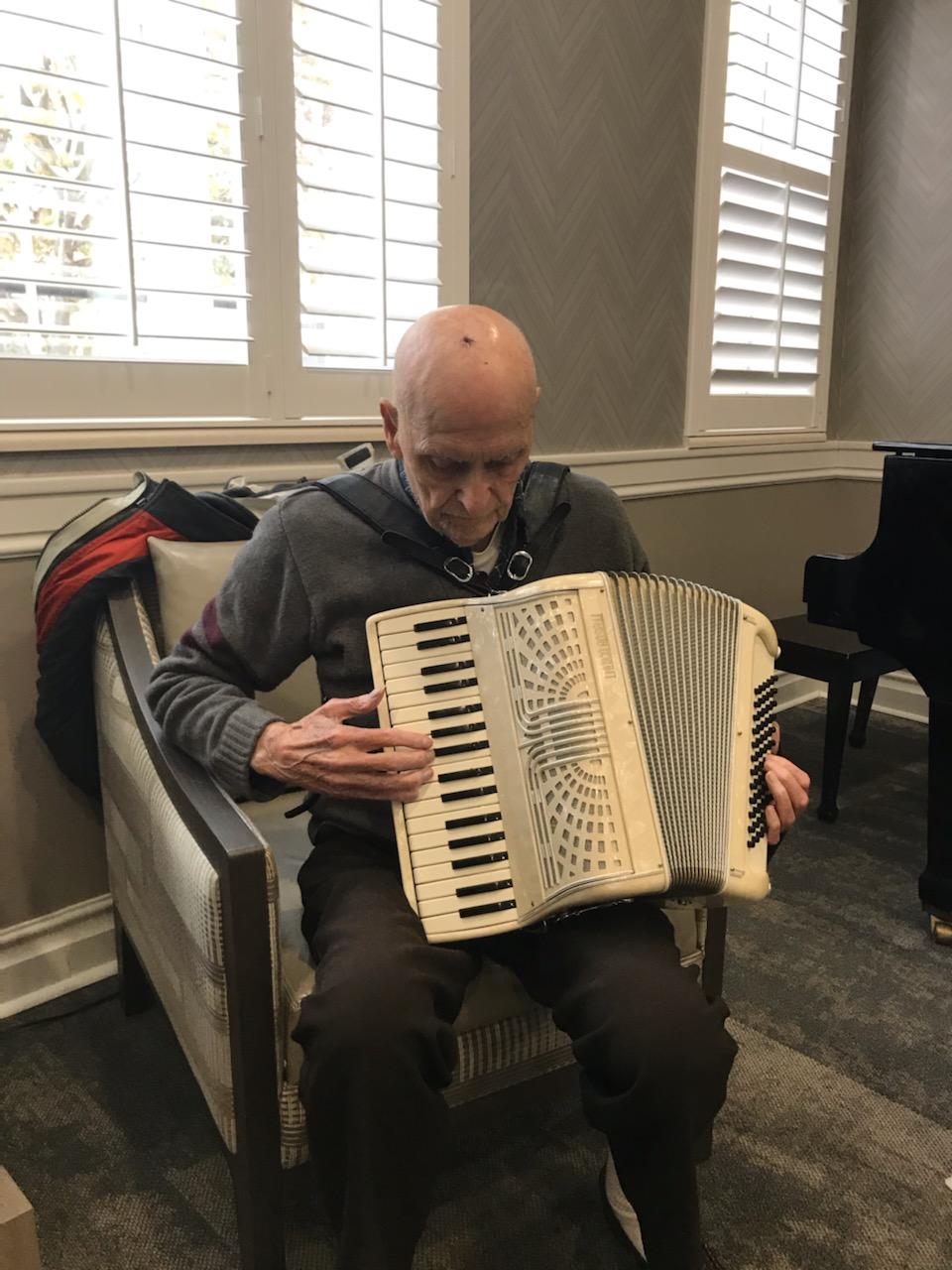 A Wish for an Accordion
Timothy taught himself to play the accordion at 10 years old, and enjoyed playing for many decades. Several years ago his accordion broke and he
was not able to replace it. As part of our Week of Veterans Wishes, Timothy's wish for a new accordion was granted. He immediately grabbed the accordion,
placed the straps on his shoulder and began playing songs from memory. His fellow residents at Elderwood will surely be enjoying some very sweet music
to fill their days! Thank you for your service in the Army, Timothy!