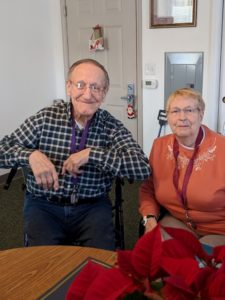 A Visit With A Beloved Sister - Kenneth, 86
Kenneth and his sister both live locally, but with neither of them driving anymore and no family around, they only see each other about once a year. Kenneth wrote to Senior Wishes asking to have lunch with his sister and spend some time with her.
Senior Wishes volunteer Cheryl Schmidt picked up Kenneth and drove him to see his sister Carol. They each were given a gift and they were able to enjoy a nice lunch together.