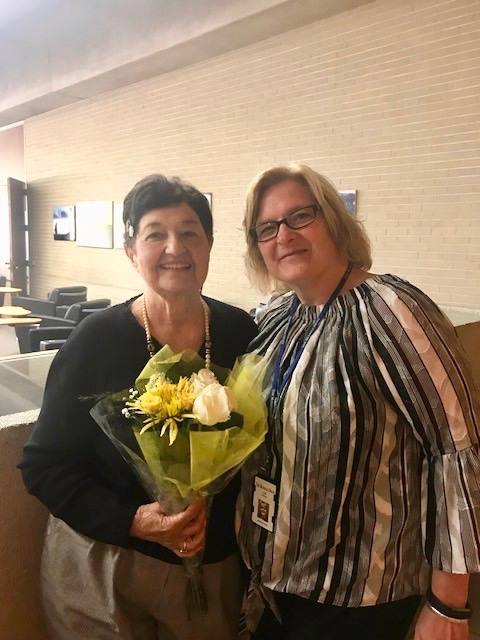 A Tour Of The Buffalo News For Rita
Senior Wishes helps Rita cross off an item on her "buckette list"!
Rita has been submitting articles to the Buffalo News for years, but one thing she had never done was go inside and see the behind the scenes work involved in getting the paper to her doorstep. She also wanted to meet some of the editors she has talked on the phone with over the years.
Senior Wishes arranged for Rita to have a tour of the press operations thanks to Production Manager Dave Pickens and Promotions Coordinator Lisa Cislo. She also was thrilled to meet Editors Carol Fiend and Kevin Walters. Thank you to the Buffalo News for making this a special day for Rita and gifting her with flowers and Buffalo history books in addition to your time.
Rita summed up the day, "This was a fabulous day. I never thought it would happen. Everyone was so nice. I just loved it!"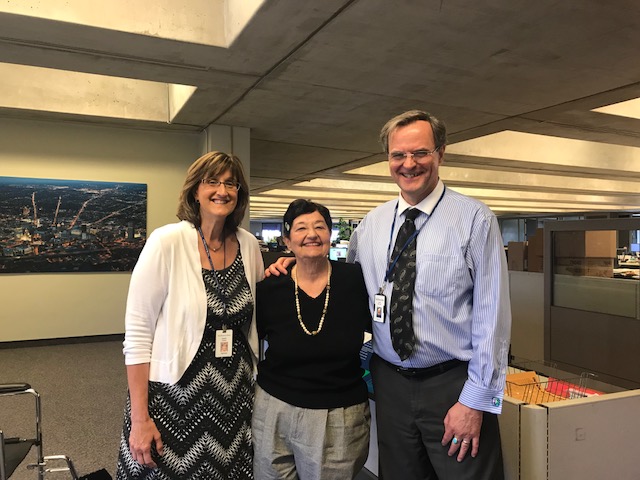 ​