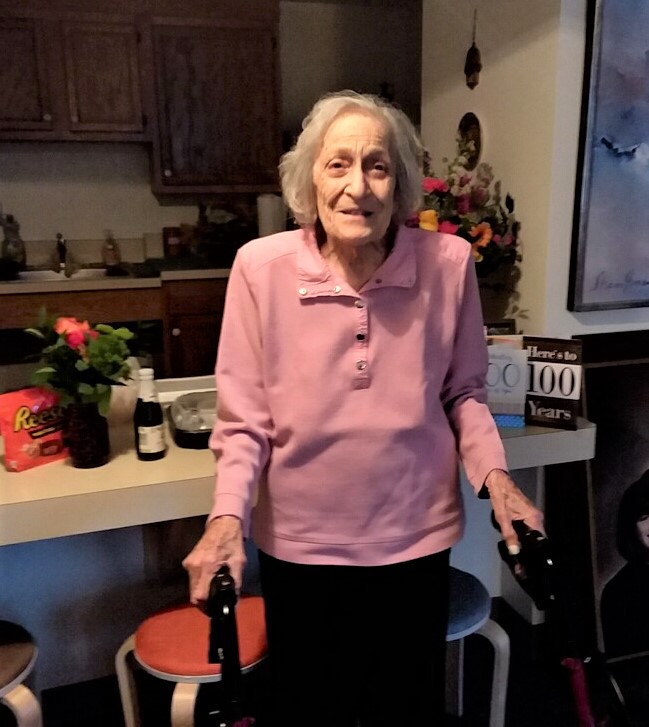 A 100th Birthday Celebration for Gertrude!
We recently helped Gertrude celebrate her 100th Birthday! Her wish to have a special meal on her actual birthday was delivered to her, along with flowers, a favorite dessert and sparkling cider.
We wanted her to feel special! She was excited to have a departure from frozen meals and to know there would even be leftovers!
HAPPY BIRTHDAY GERTRUDE ~ "100" looks good on you!